How map controlled thermostat works?
Electronic automotive thermostat is on the basis of mechanical thermostat development and change in the case of no electricity, by the coolant temperature to open, equivalent to mechanical thermostat, working medium for paraffin.Inside the electronic thermostat, there is a thermostat heater. Before the water temperature reaches the temperature of the traditional mechanical thermostat, the heating resistance is controlled by ECM to adjust the thermostat in advance.
Structure Of Map-Controlled Thermostat
Electrical pin




Wax element




Heating element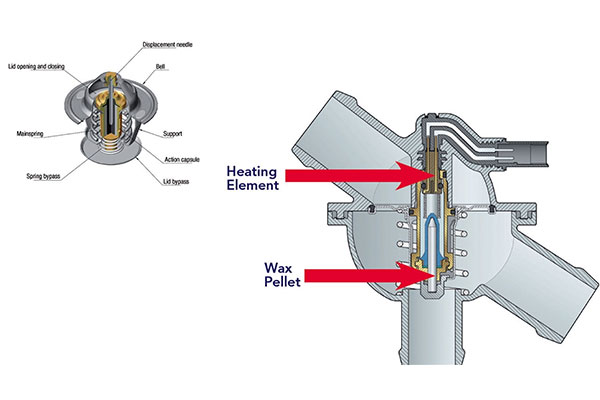 Map-Controlled Thermostat Features
Two operating temperature range

The automotive electronic thermostat works in the same way as the traditional thermostat under low or moderate engine load.
When the engine load is increased, energy is applied to the heating element which contacts the wax element, causing the map controlled engine cooling thermostat to open earlier to maintain the lower temperature in the coolant loop of engine cooling system parts.