Coolant Thermostat Housing Technical Information
Coolant Outlet Housing Structure
The coolant outlet housing is the part covering the electronic automotive thermostat. The coolant water outlet and thermostat have their respective functions. Coolant thermostat housing is usually located on the engine block or head and contains a thermostat that helps control the operating temperature of the engine.
SDZ Coolant Thermostat Housing Types
SDZ engine coolant thermostat housing is available in different materials, most water outlets are aluminum and plastic, and we can also produce engine coolant housing made of cast iron and steel for car engine electrical parts.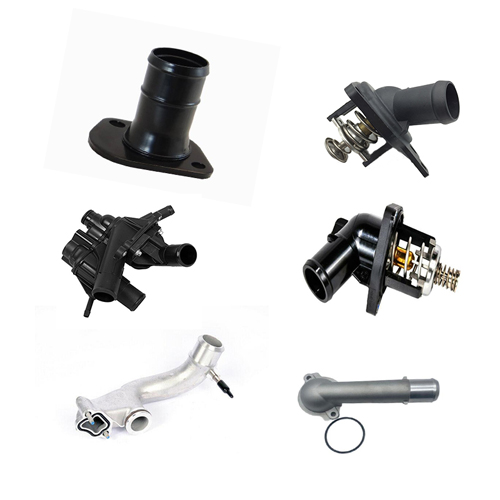 Most Required Products that you May Interest
Electronic Control Unit: Automotive position sensor
Engine Hose 1: EGR coolant hose
Engine Hose 2: Auto coolant hoses
Engine Hose 3: Automotive heater hose
Engine Hose 4: car air conditioning tube
Other Engine Parts: intake manifold for sale
Thermostat 2: wax type thermostat
Thermostat 3: map controlled engine cooling thermostat